Why Choose Case Veterinary Hospital?
At Case, your pets are our family. We are a local, family-owned practice that has been providing personalized and compassionate care to the pets of Savannah and surrounding areas for more than 100 years. 
New Patient Special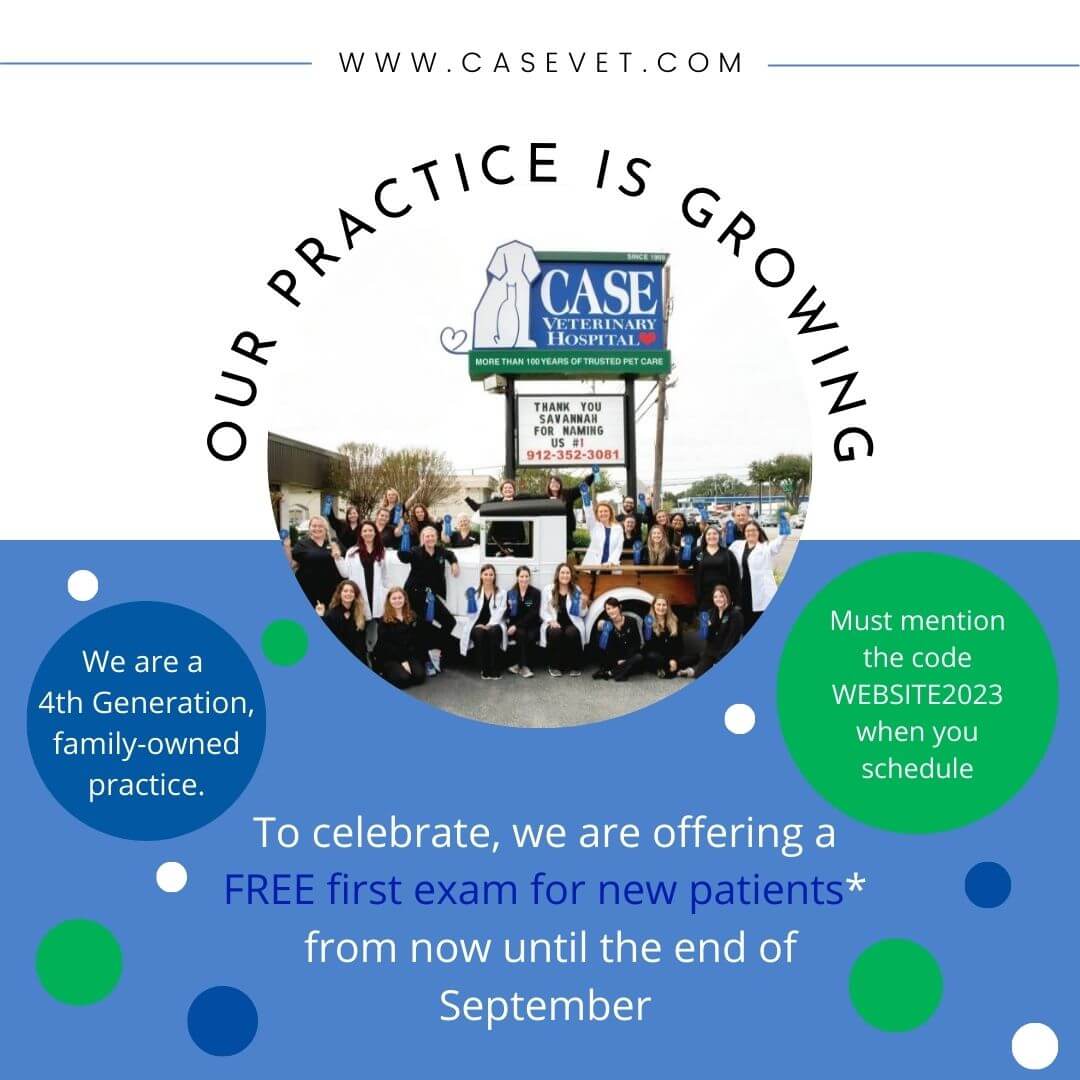 *A new patient is any patient that has not been seen at Case before or has not been seen in 4 years or more.
*Limited to 2 per client.
*A $25 deposit is required to schedule. This fee will be refunded at the time of the exam.
*Must give the code WEBSITE2023 at the time of scheduling the appointment.